Moderator: Moderators
Im getting to the point of buying a shifter for my car. Ive been looking at the BM Quicksilver. Are any of you guys using a shifter like that with a Monte console ? What did you do to mount it ?
---
MalibuRacing Junkie
Posts: 4642
Joined: Mon Sep 18, 2006 8:26 pm
Location: West, MI
I have a Megashifter in my 81 Malibu with a factory console.





Doug
1978 El camino
1981 Malibu SS
---
Dragway Regular
Posts: 834
Joined: Thu Sep 16, 2004 3:42 pm
Location: chicago illinois northsider
Contact:
I use to also have the megashifter back when i had the 700-r4 worked great for the 4 plus years I had it in my bu.
I used nut rivits (similar to the factory style set up to install my shifter) they are threaded inserts that rivit in
http://youtu.be/P_uu_ba6qAM
here is an example, but I didn't "notch" my holes.
I eyeballed it where it should sit, installed the nut rivits where the ears of the shifter sat, and cut the top plate of the center console to allow the shifter to pass through, then attached the upper chrome trim plate of the shifter to the center console top plate. I believe I used the factory rear nut rivits (but can't remember 100% its been a while and burnt those brain cells lol) and installed two new ones where the megashifter mounting points sat as it was different than my factory floor shifter.
this is when i was replacing the floors/doing t56 trans swap hard to see but you might get the idea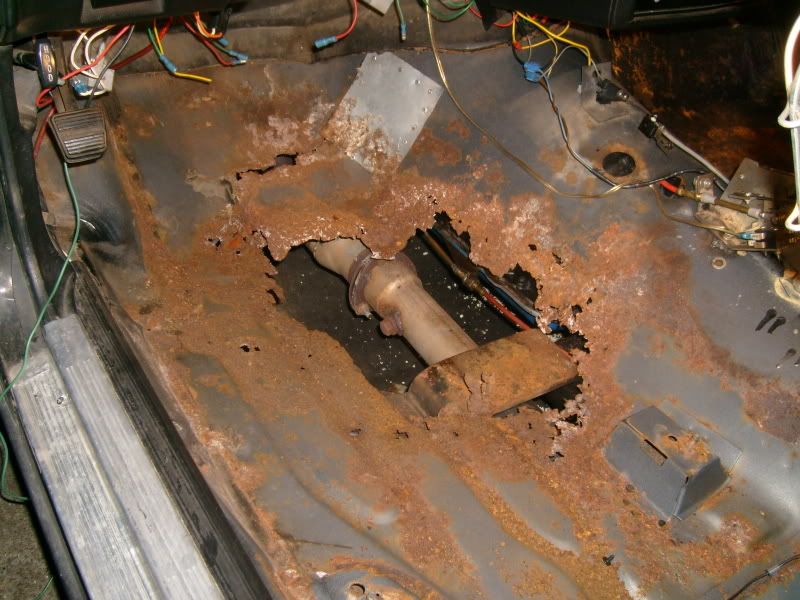 here you can see I used 2 nut rivits in the rear to hold it in place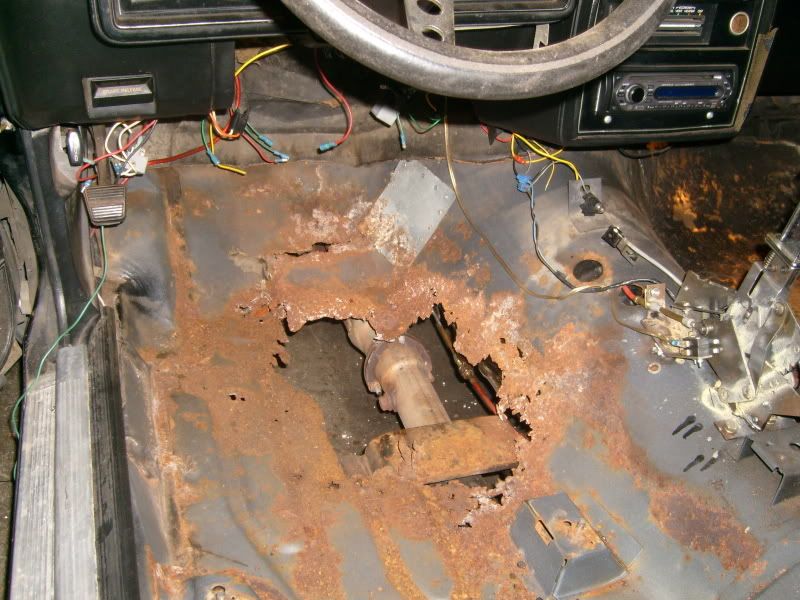 this is with it installed prior to floor replacement/trans swap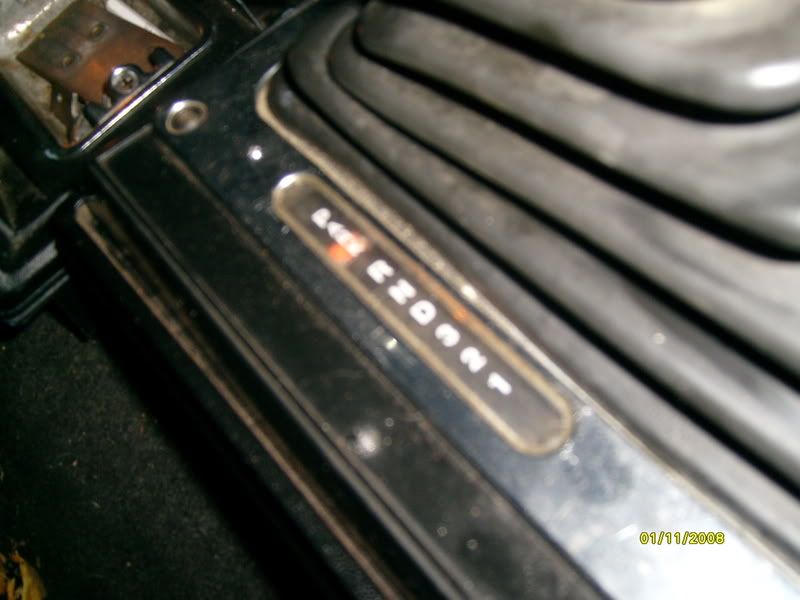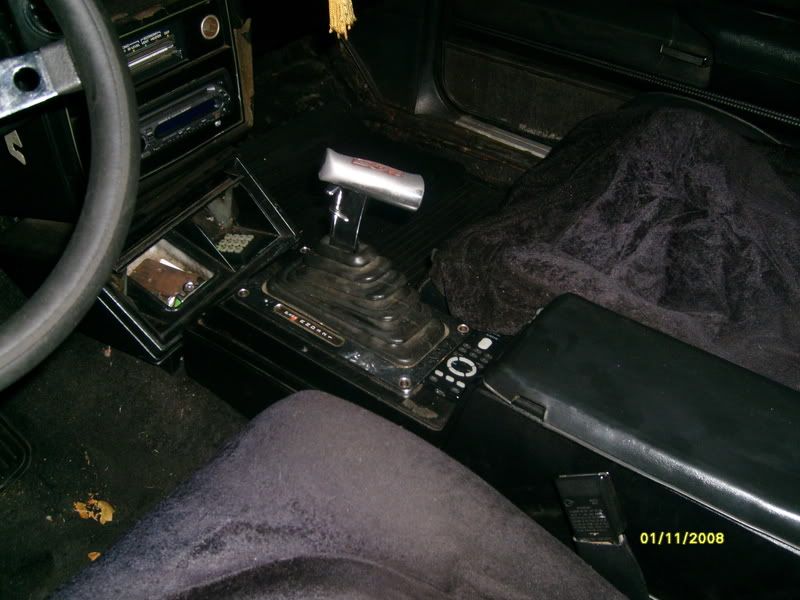 here is a view of the nut rivits (again i cant remember 100% if I used rear factory nut rivits, or the two holes in the plate or not but I am assuming so, my car was an original factory floor shift car) I remember because of the rust (my car was a daily driver for at least 4 years and saw plenty of Chicago snow and salt) the nut rivits had pulled through after a few years and I had to re-weld them in. cant tell where exactly the 4th hole is (or if there was one) but this diagram I made on paint should help!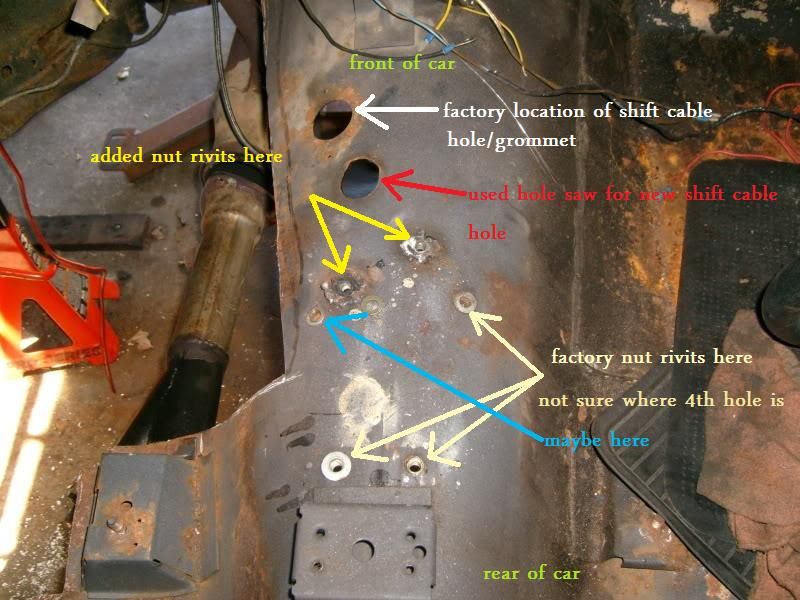 hope this helps - Shawn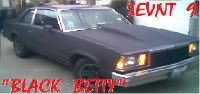 I use to be "bu min v8"
'79 malibu classic, factory bucket/floorshift car: 355, vortec heads, Holley 670, Edelbrock RPM airgap, Comp extreme energy 268, Dynomax ceramic coated headers, 2.5" mandrel bent exhaust from Jegs, T56, 8.5 GN rear, 4.10 richmond gear, moser axles Monte ss booster & master.
fastest 1/4 mi = 13.211 @ 100.78, 1.761 60 Ft on street tires! (700-r4) 12'S OR BUST!
---