Moderator: Moderators
Does anybody make a Radio bezel that just has the opening for the stereo only? I do not have heat and this car has never had a stereo in it since I have owned it. I Have my tach mounted there now in a piece of Aluminum that I made but I would prefer to not use Aluminum for the new bezel. Any help would be great!!1
1980 Malibu
Ls1 T56, Money well spent!!!
---
You'll probably have to make your own... just paint it black

M
R
.com
Facebook page
'92 Sierra - EBL/TBI-fed Vortec 383/700R4/3.08
'87 Fiero GT - 2.8/5-speed
'78 Malibu - Vortec 350/4-speed (for now)
---
Theres a place in New England that makes G body bezels but I cant find the name of the site. I think theyre on some of the Buick GN forums. From what I remember they will make anything you want.
---
grab a decently thick piece of plexiglass and cut one out... paint it and your golden
---
Dragway Regular
Posts: 1165
Joined: Thu May 22, 2003 6:27 am
Location: WEST bygawd VIRGINIA <26062>
Ditto on the plexiglas, used it to make this temporary panel until I get the new gauge panel/pod finished.
I used 1/8"......paint it on the back side - always shiny and no worries on scratching the paint.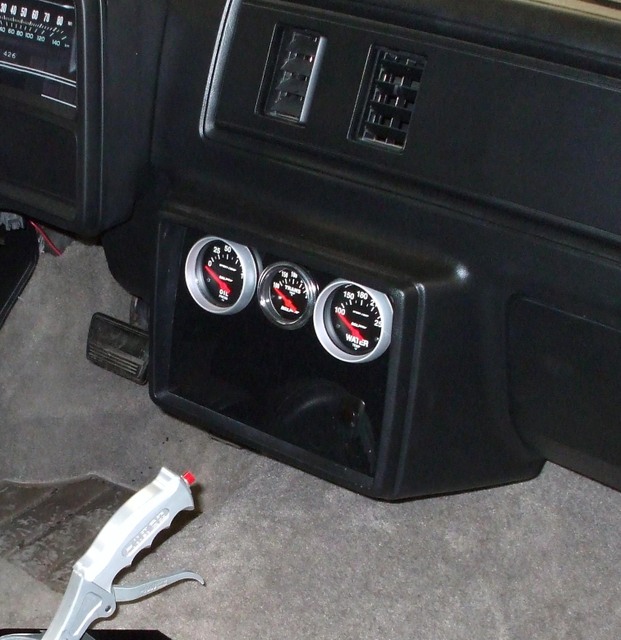 -Bill
"Sometimes I think life is just a rodeo,
the trick is to ride and make it to the bell."
-John Fogerty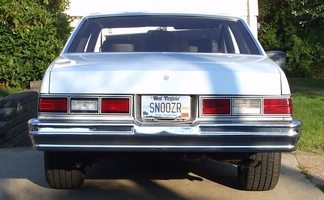 1979 Malibu Spt. Cpe., (Formerly a 41K Granny car) - ZZ502, TH400, 3.70/FxxD 9".
2003 S10 Sport-side, Ext. Cab, 4.3 L auto 2WD
2015 Cadillac SRX
1978 El Camino SS (factory 350/4 speed) son's car
Weirton Speed and Marine
---