Please read.
After much deliberation. Was wondering how to show the clutch setup without any liability issues. So if you are planning on following my setup. Understand that this is how I did it on my car through trail and error, so use it as a guide. And you do so at your own risk. Also I did not take pictures when doing the original setup. But will hopefully help you in avoiding needless headaches. As I will not do the work for you. You will have to figure a few things out for your self. Due to the variables of the cars I will also not give you exact measurements when it pertains to the actual location of the master pivot rod location on the clutch pedal. You will need a welder. Remember these are only suggestions.
First establish your parameters.
1-Compression stop. Mine are solid. Adjustable by filing or welding. You could make yours adjustable.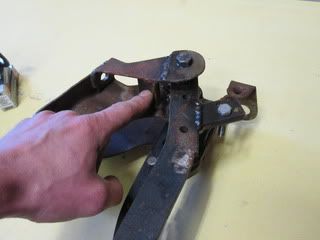 2-Extension stop. Got lucky here, the clutch starter switch mount and welded extension solved this problem. This will give you the working parameters of the pedal.
Second establish the location of the master and its angle. You can rotate it for proper alignment with the clutch pedal.
Note the g body firewall design and length of the hose connecting the master to the slave. Are there any objects in the way? i.e brake booster.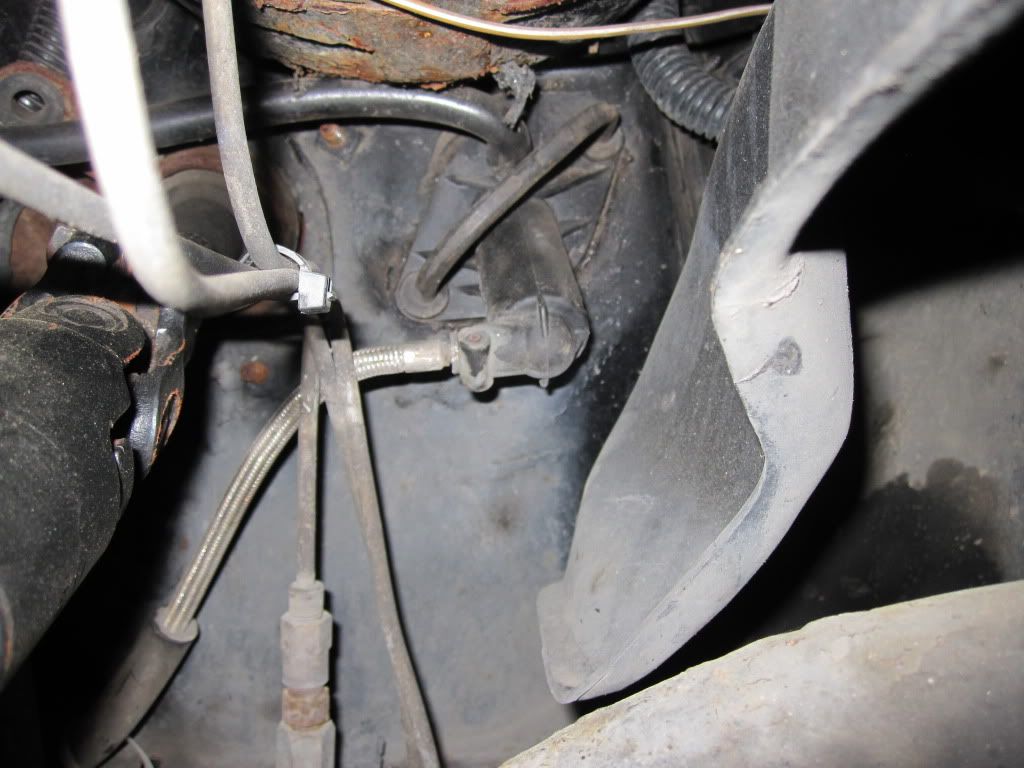 Also the location of the transmission must be taken into account. Due to the length of the line. (Master to slave). And header clearance.
Once you have your parameters set then move on to the pedal. This is how the F-body LT1 T56 pedals look like.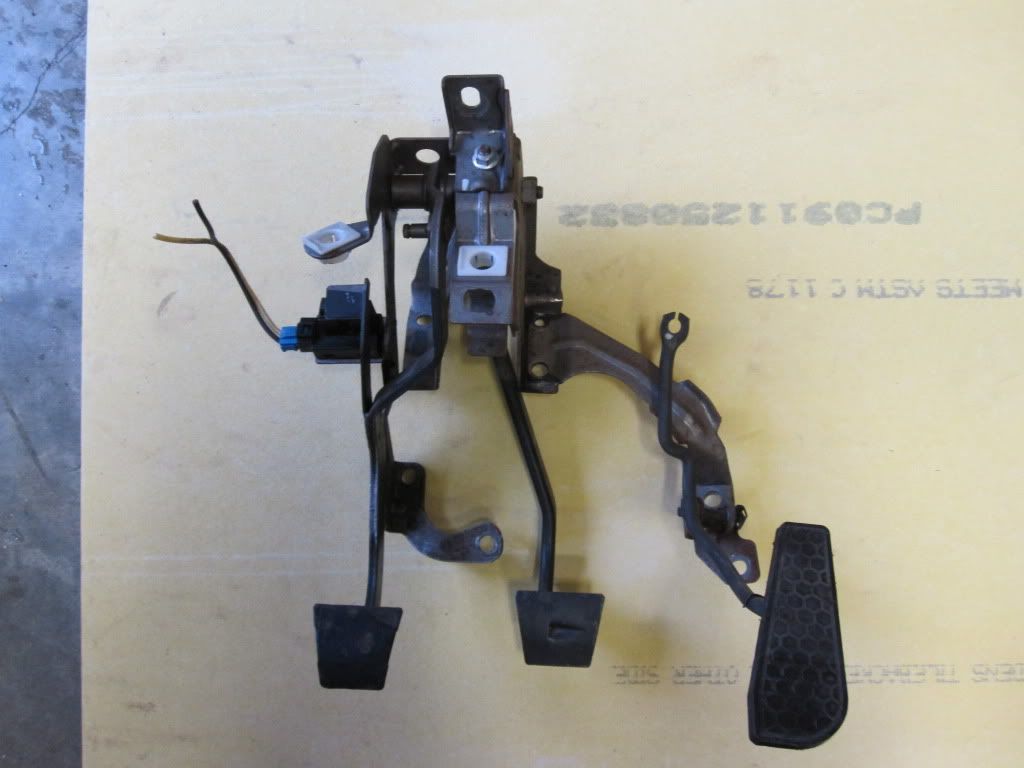 Side view. Notice how the master cylinder mounting location is spaced vs the brake booster mounting location.
The master will be more in line with the brake booster mounting location in the G-body.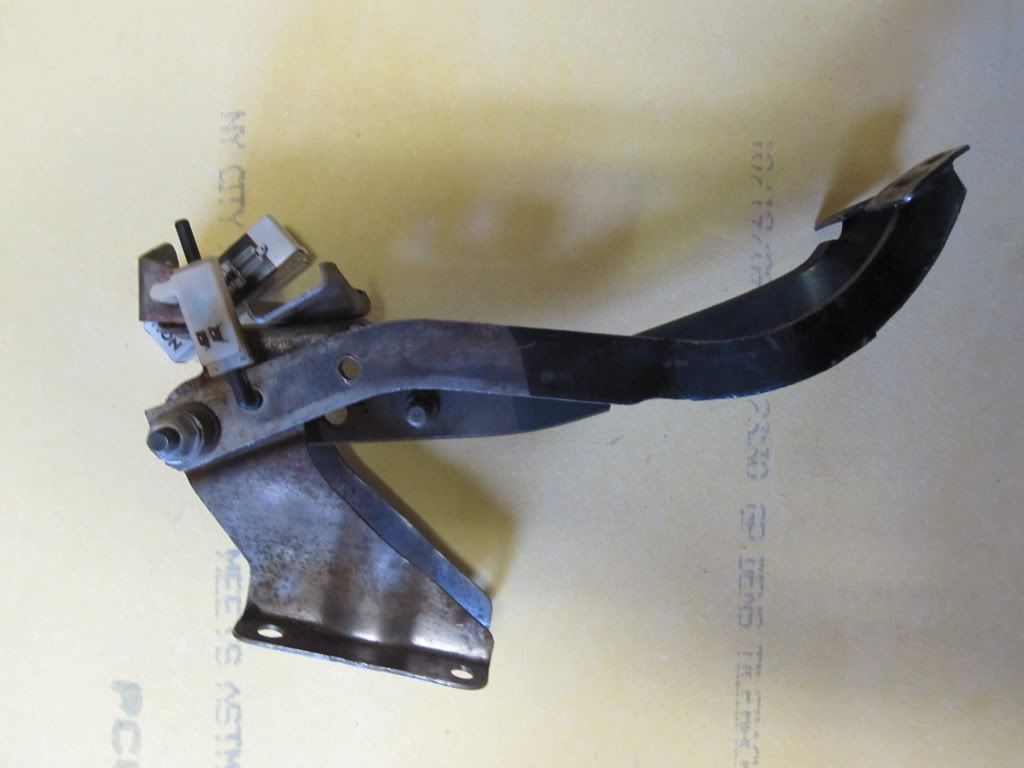 You will have to weld a piece onto the clutch pedal due to the length of the master rod length. You will also have to determine the correct location through trial and measuring. Note. Tack everything during mock up before final welding!
If your wondering, I used the old brake pedal for the extension piece.
Once your done and after mock up should look roughly like this.
Side view.
Install and check for full movement of the master. Extended.
Compressed.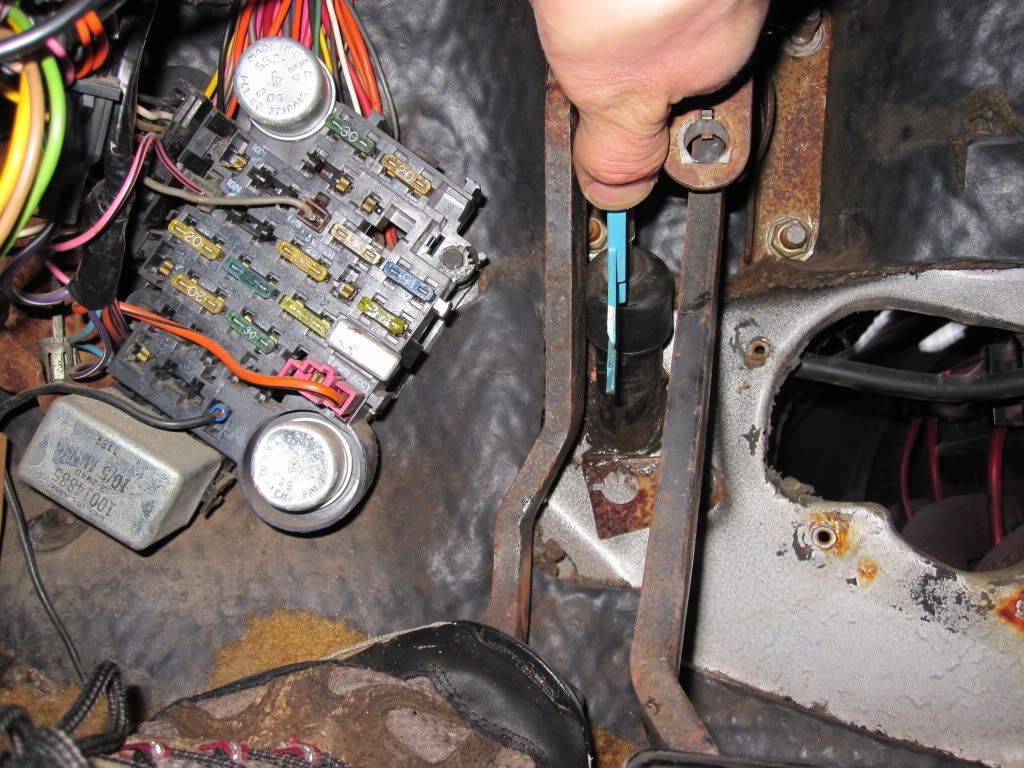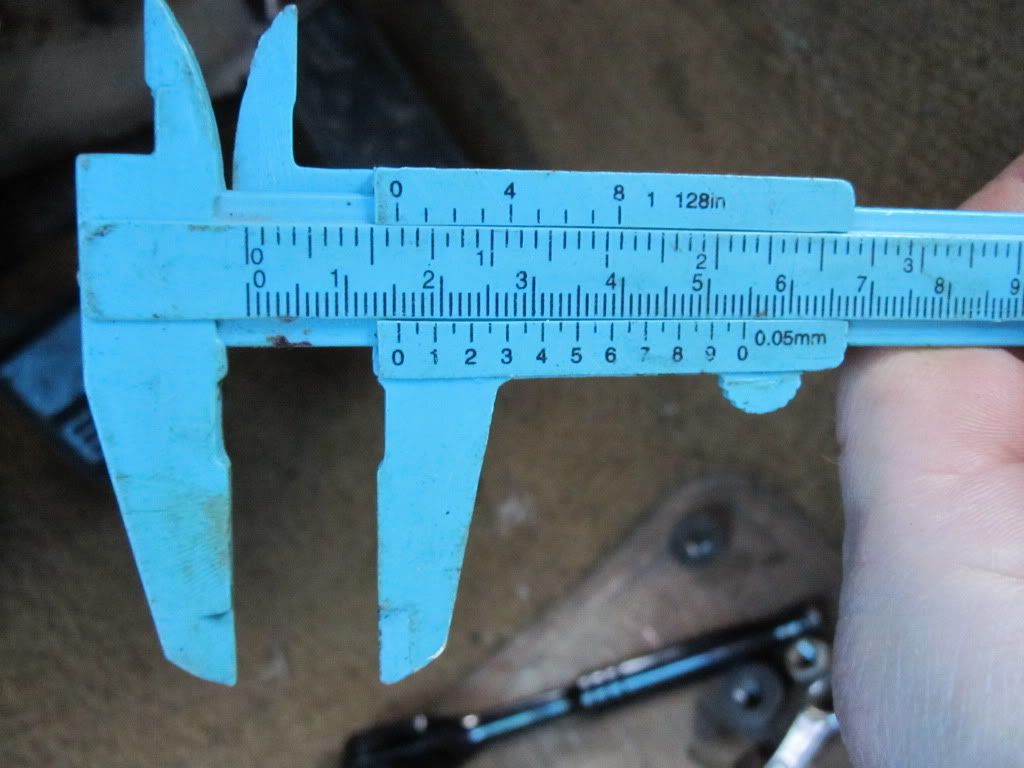 Pedal height.
Once everything is in it should look like this. But hopefully cleaner.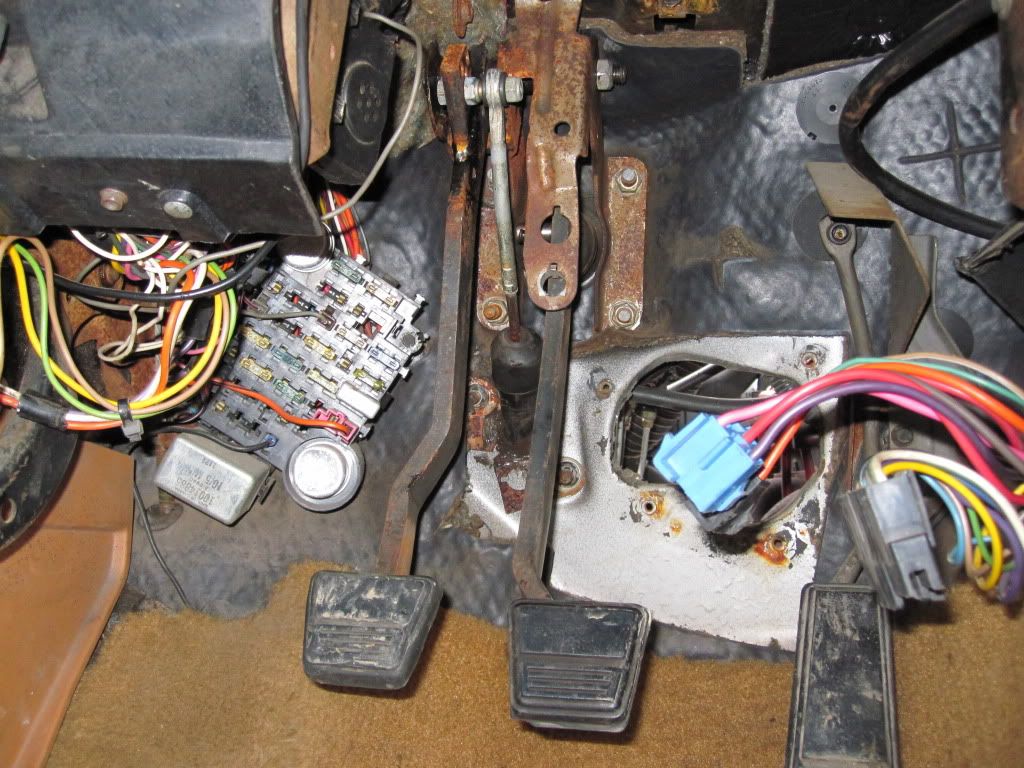 And be easy enough to depress the pedal by hand.
Now I did use a brass rod as a bushing If you guys are wondering for the rod end. Thread and rubber don't mix.
And yes the rod had to be modified to push correctly into the master.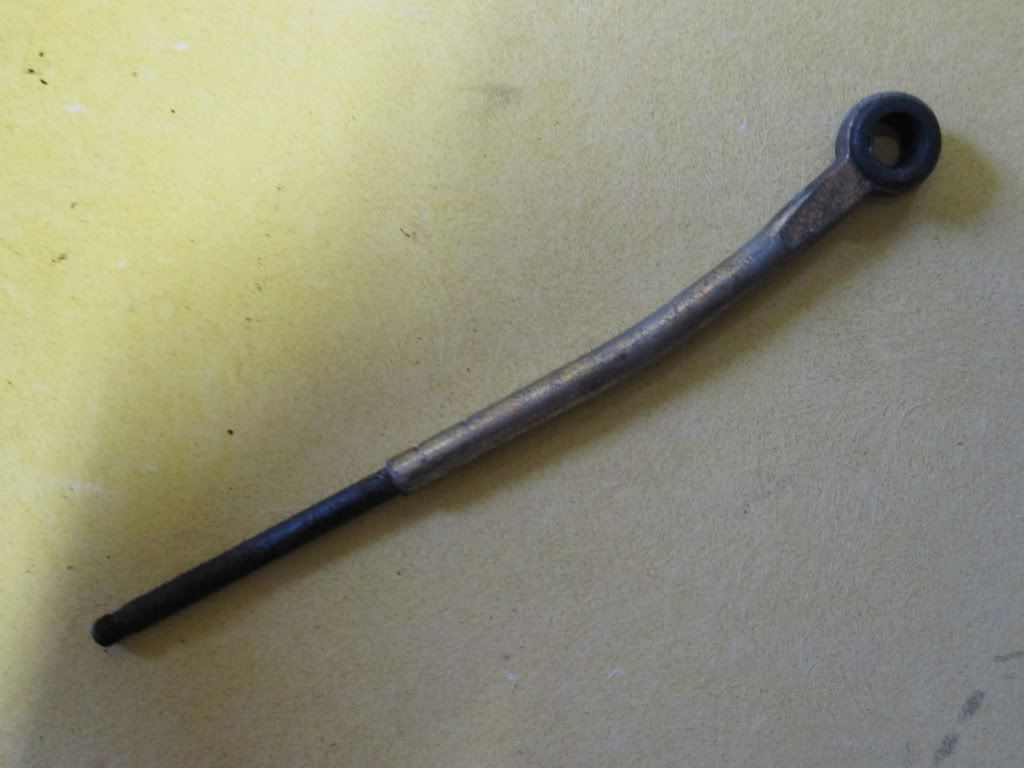 Now you can enjoy the 6spd even in traffic, with no fatigue.
Hope this helps.
Jerry