figured id start a thread for my little project, here's a basic rundown:
car: 1980 2 door malibu with 60,000 miles(found it in an old lady's basement)
power-train: 2000 camaro LS1, 4l60E, factory GM harness(modified by me to be stand-alone unit)
swap stuff: BRP hotrods motor mount kit & transmission crossmember and headers, LH8 oil pan, and modified G-body fuel tank
basically the goal is pretty simple: to have a reliable, fun, daily driver/sleeper/cruiser - the motor is stock and gonna stay that way for now, trans has a fresh rebuild with a few upgraded parts but nothing to break the bank. trying to do this on a budget of $3500-4000 and have it running by February so we'll see how that goes. i went with the BRP kit mainly because after much debate i want to keep the A/C and since im building this in my garage under my garden apartment i dont have access to a welder to modify the front crossmember (their kit allows you to keep the low-mount a/c compressor).
here's the start of the tear-down: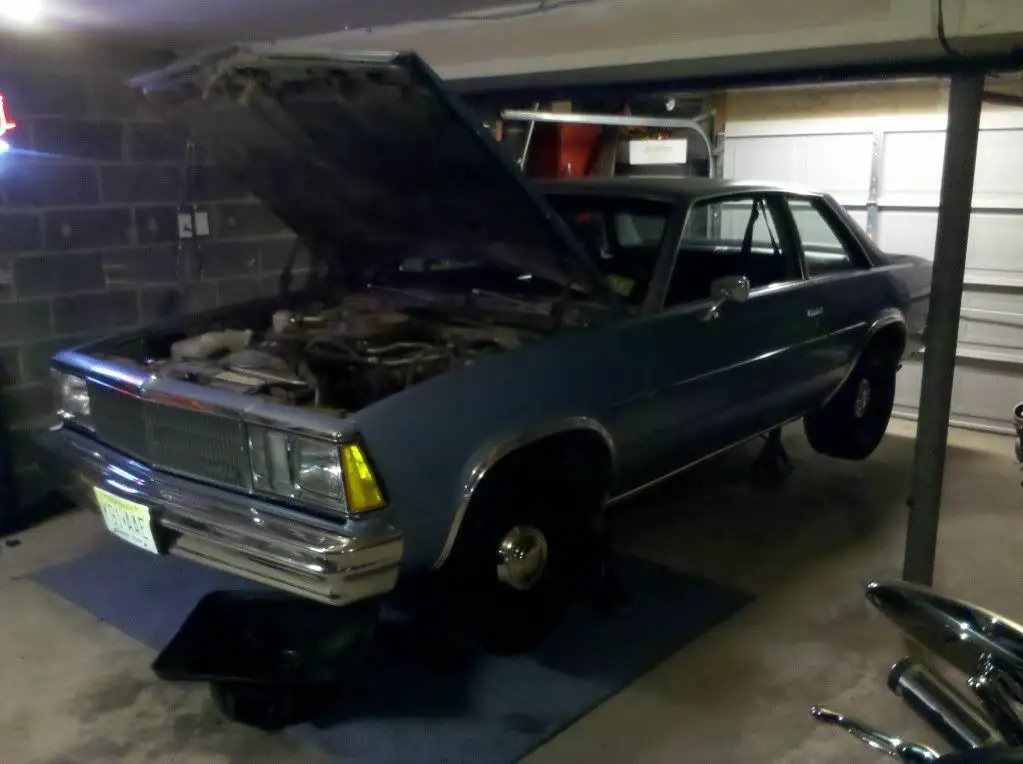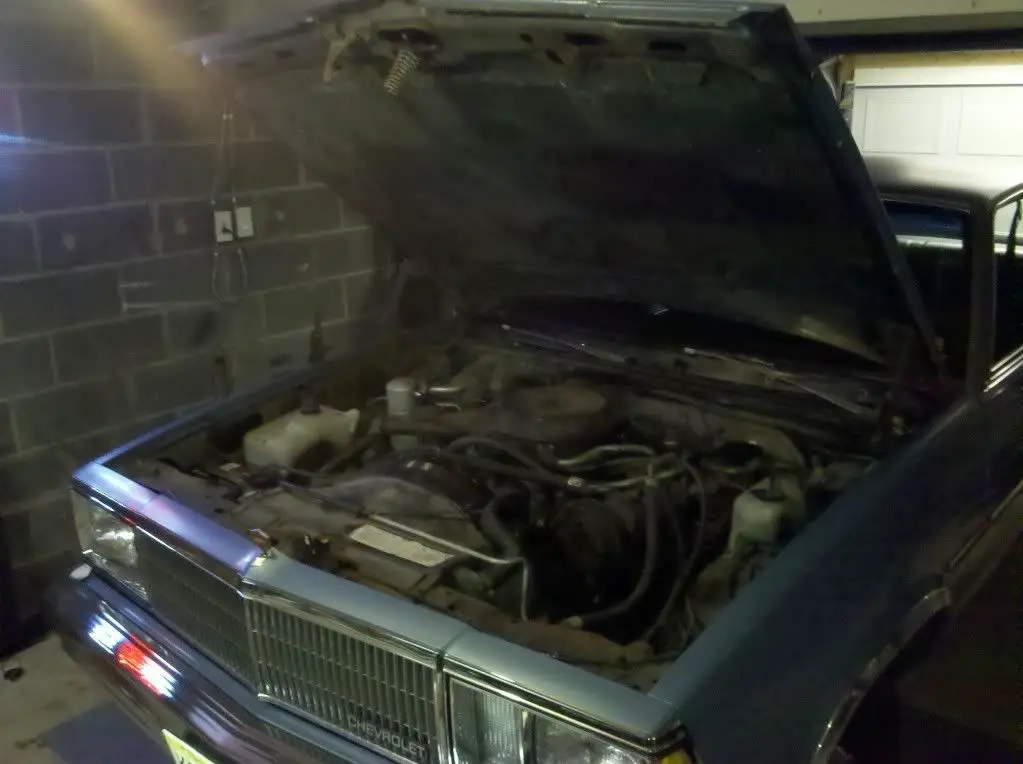 first test-fit with the transdapt setback plate kit i had laying around: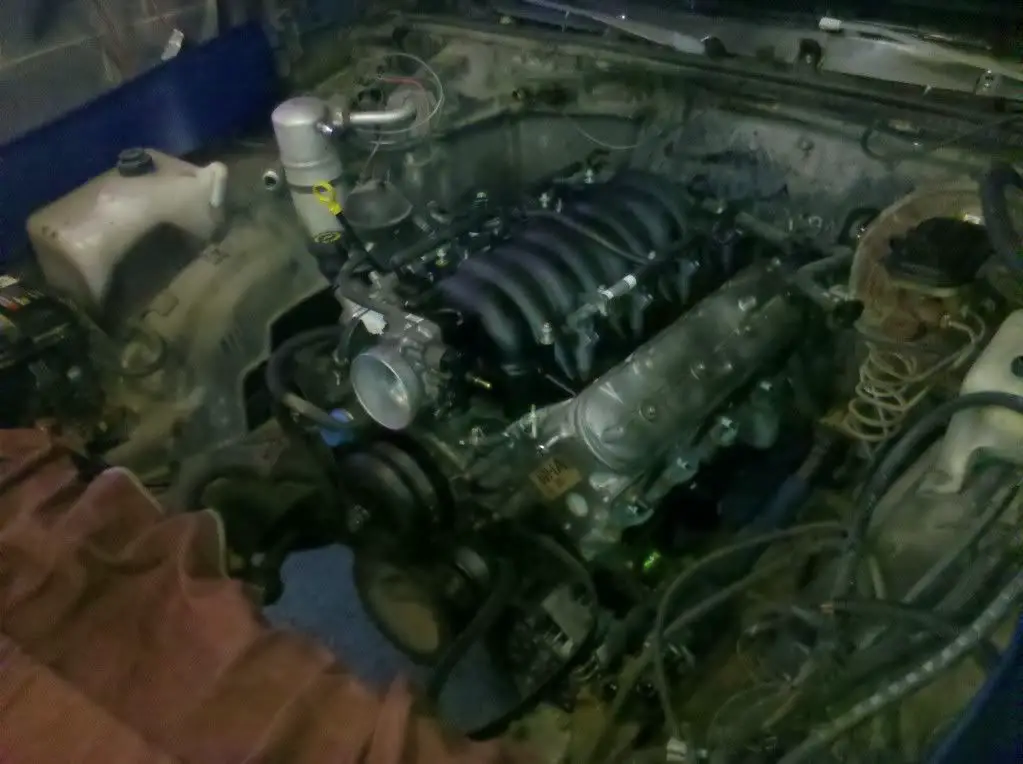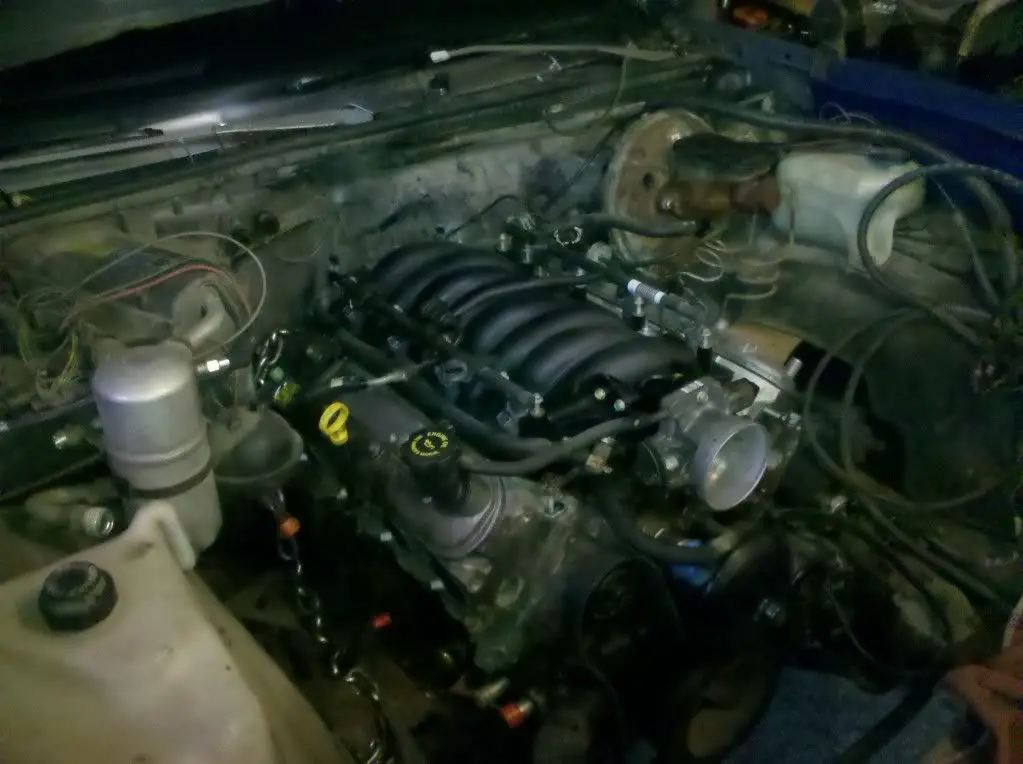 for some reason i had oil pan clearance issues with these and the f-body pan, i did a 78 malibu a few months ago with this exact same setup and it fit perfect so it figures on my car the cheaper route wouldnt work ](*,)
had an air intake kit from my silverado laying around, looks like it should be a good fit: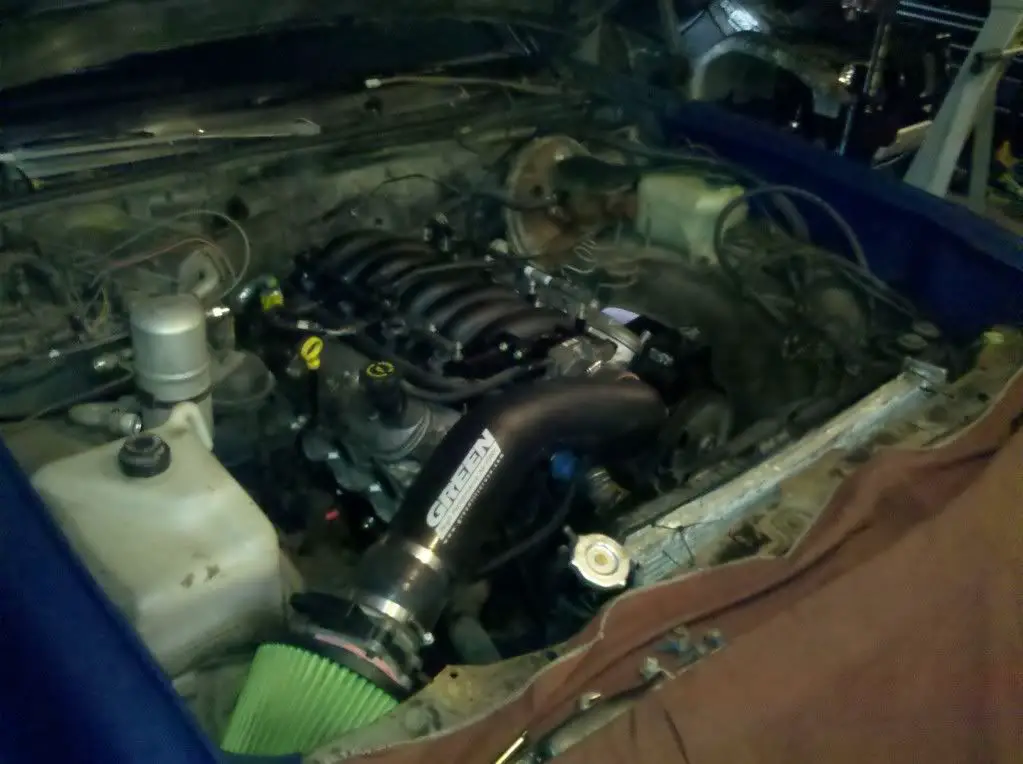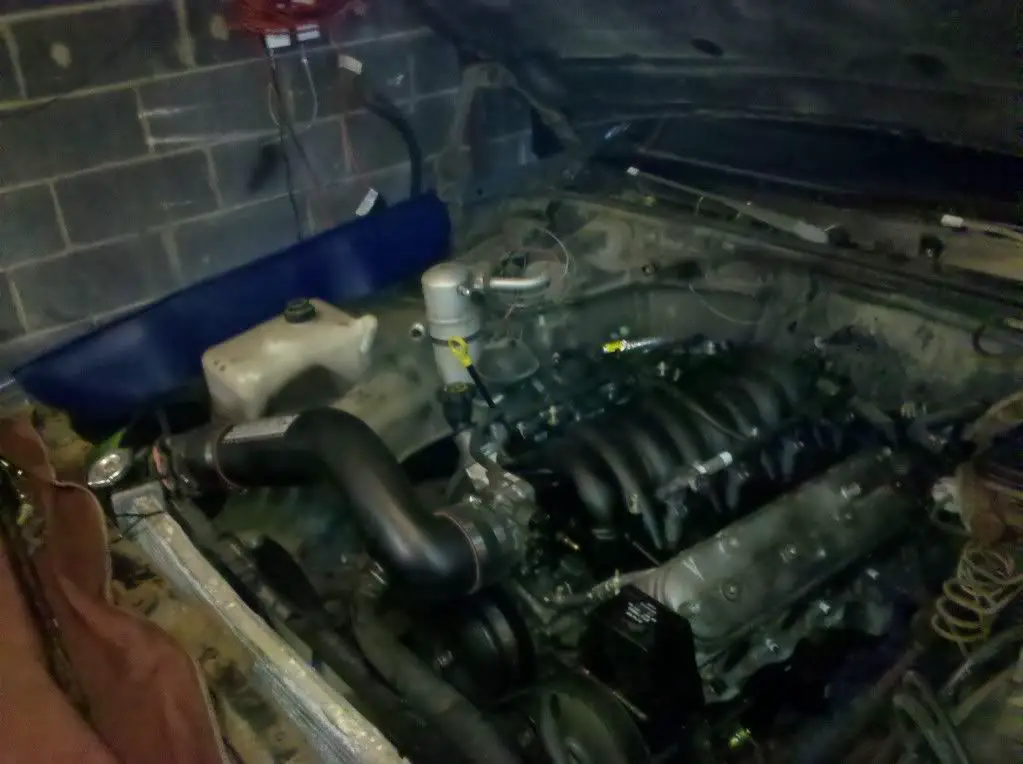 test fit with the BRP kit: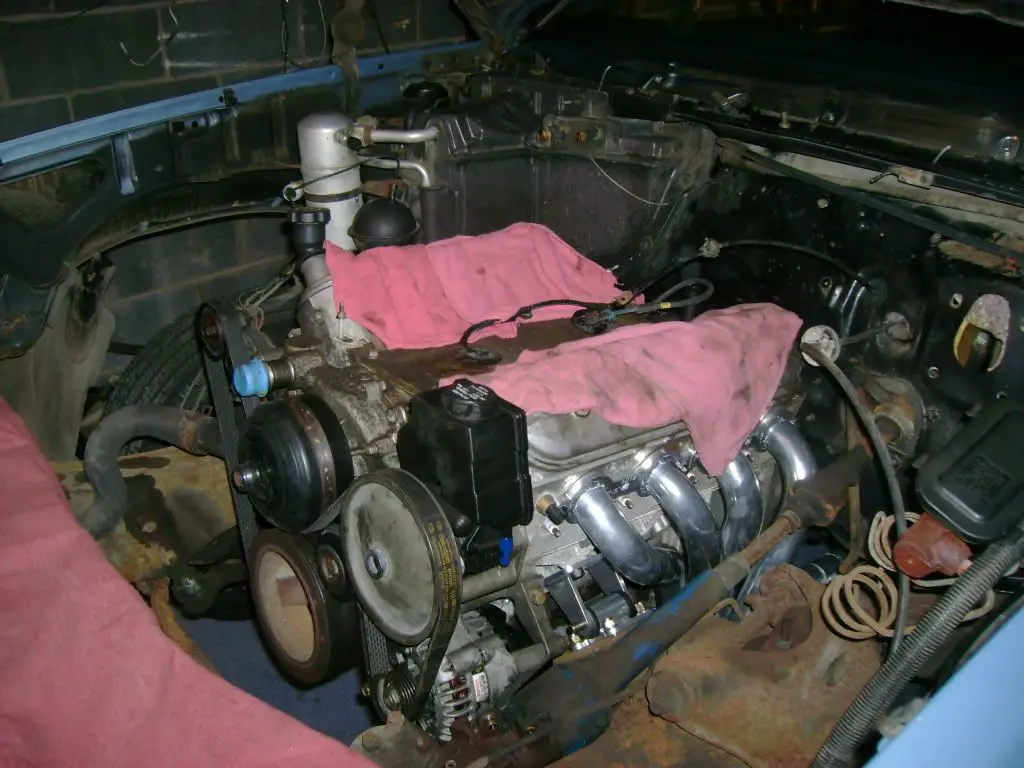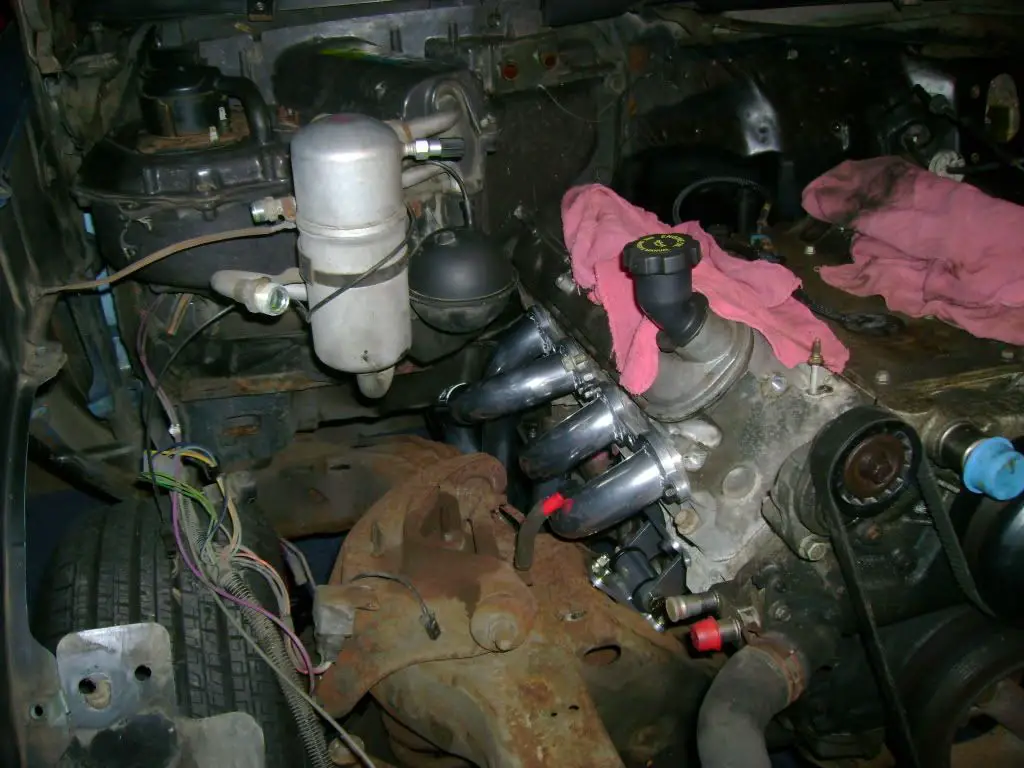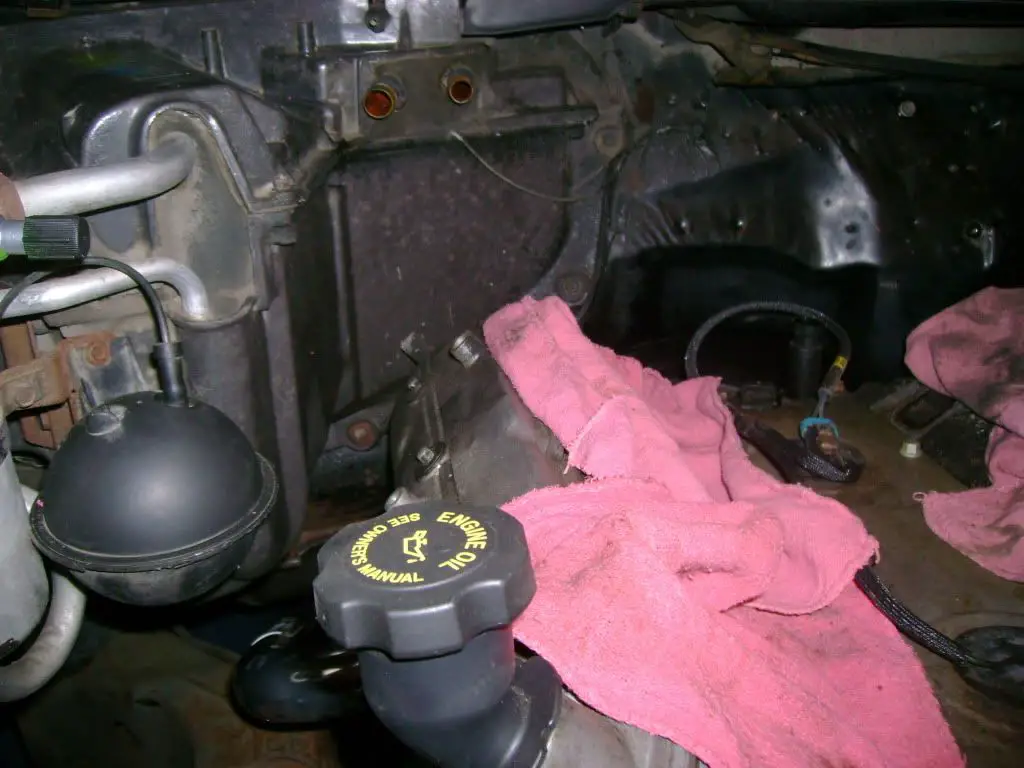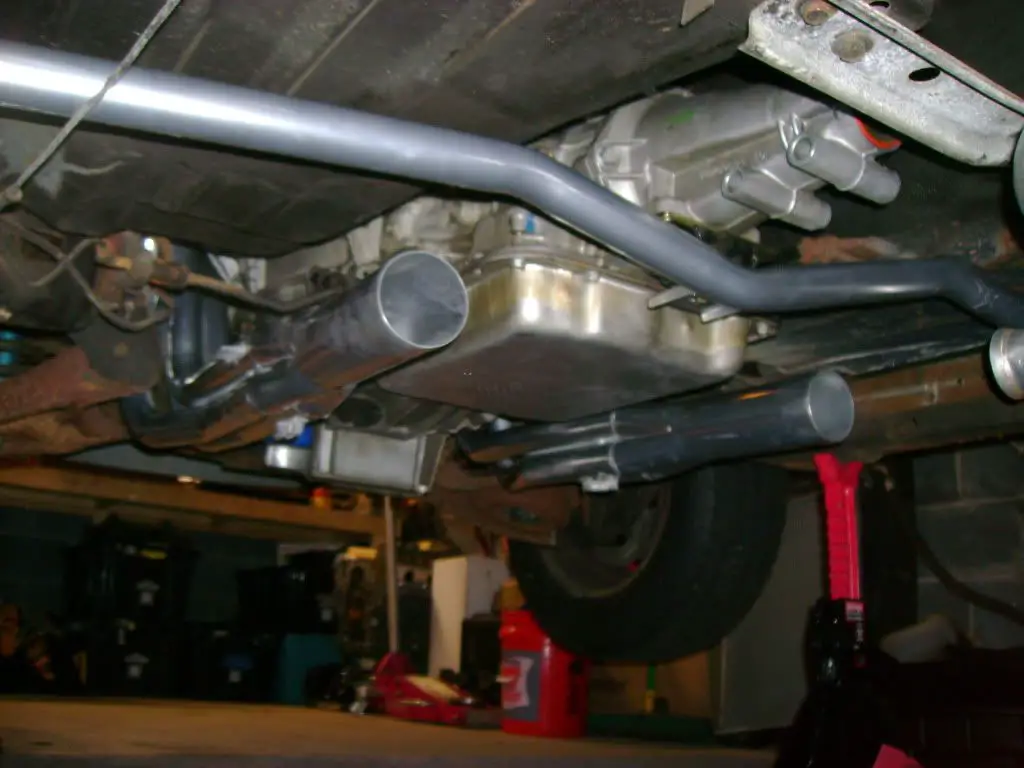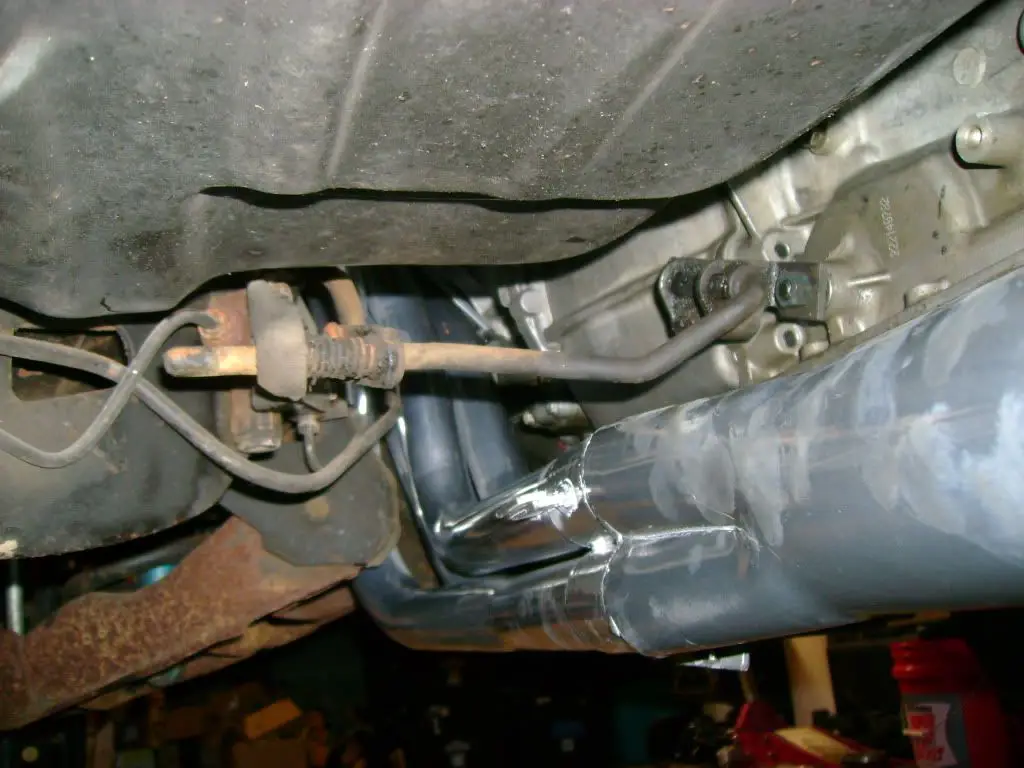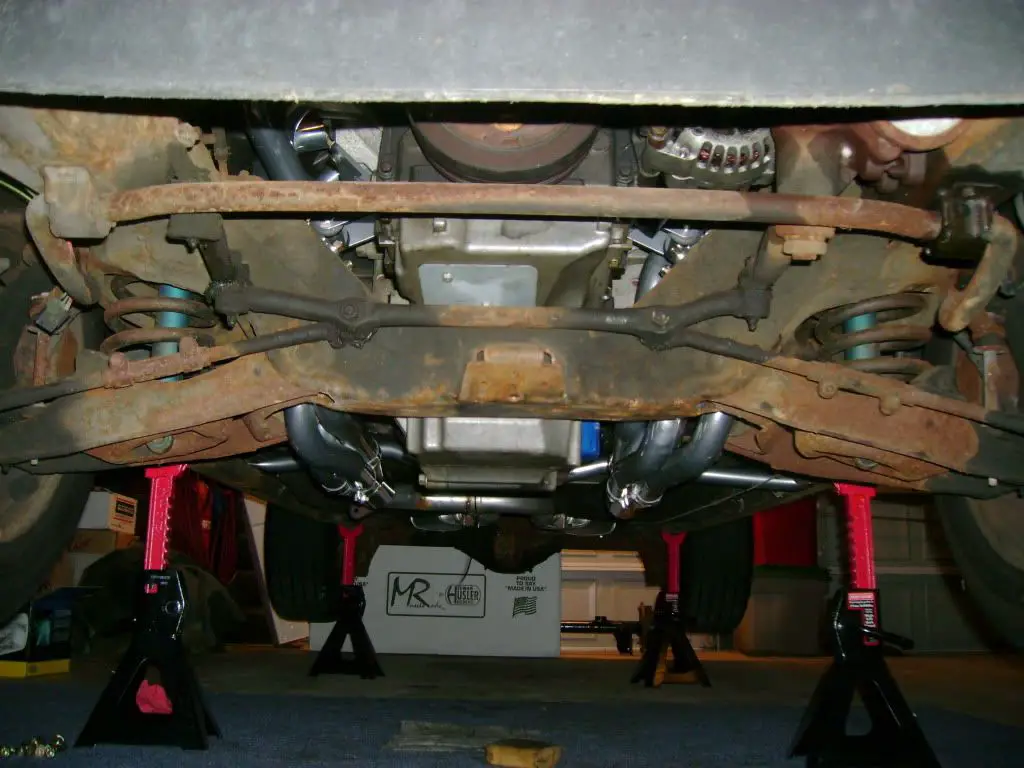 today i pulled out the stock 7.5, hopefully ill come across a good 8.5 for a decent price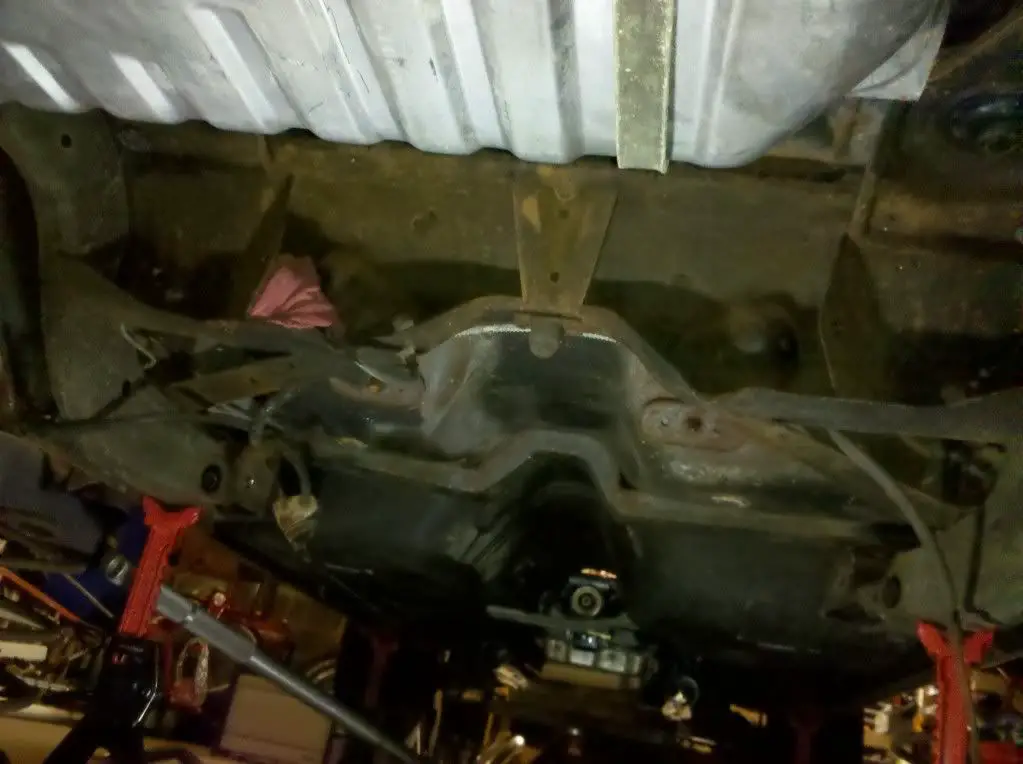 EFI fuel tank mounted, corvette filter/regulator mounted and plumbed, currently in the process of bending a new steel line from the filter all the way up to the firewall but my tubing bender is a plastic POS so i ordered a sturdier one (which i hopefully wont break this time!)