Here's what it looks like: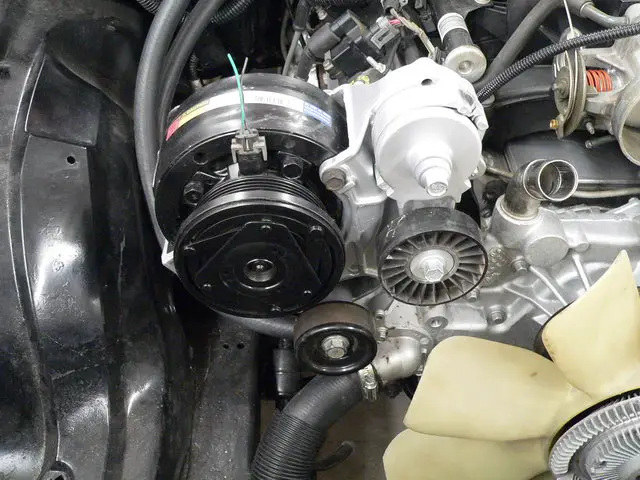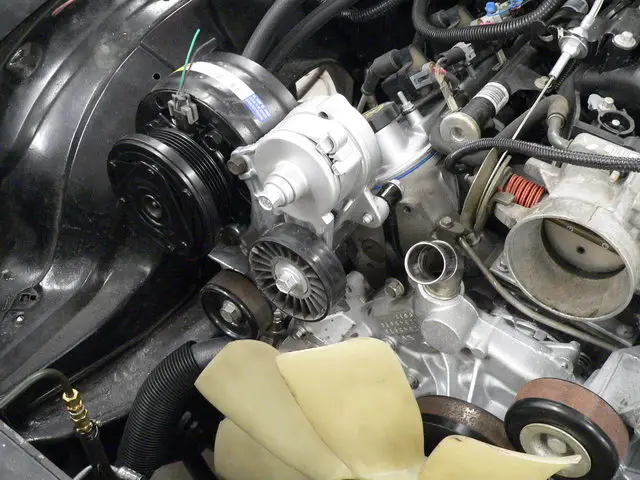 Side view: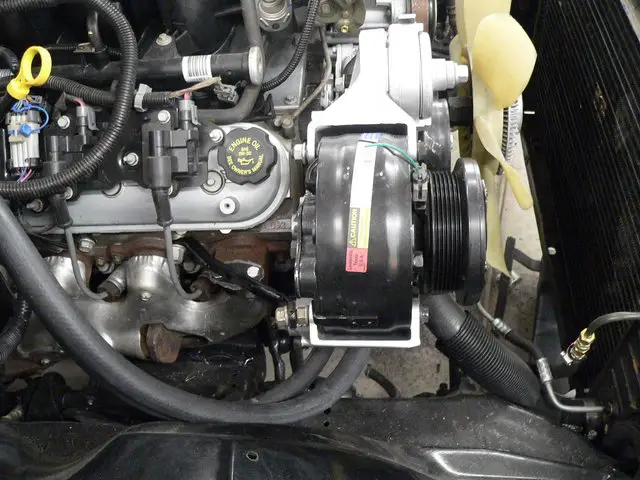 I had to "turn" the water neck towards the front. It was angled toward where the "new" A/C compressor is located now. I had to heat it up with a torch, then install a large bar inside the waterneck and turn it toward the center of the engine. You can also see the brace I had to fabricate out of pieces I had lying around.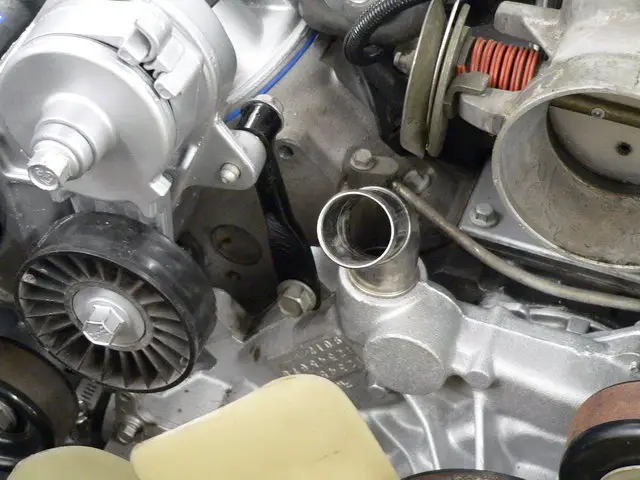 Here is a closeup of the rear brace I fabricated. It's not pretty, but it works....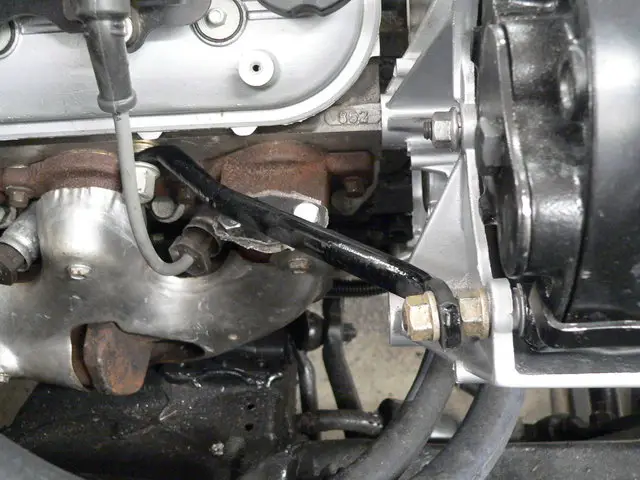 I needed a non-grooved pulley below the compressor to clear the thermostat housing. I found this one at the junk yard. I had to use some hardened washers behind it to get the correct location: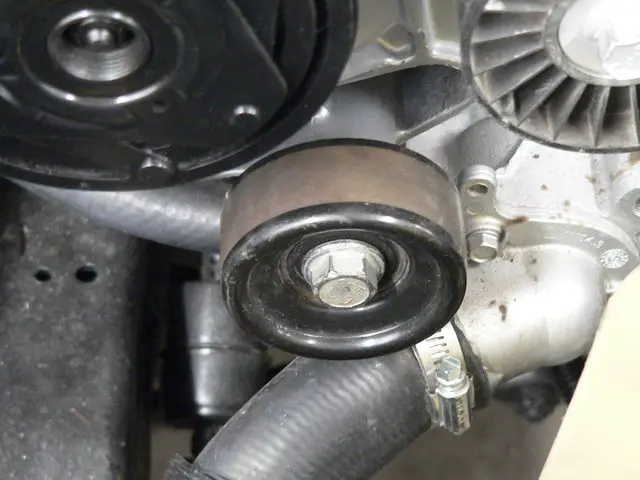 I took a piece of wire and simulated where the serpentine belt will run. I then measured the length of the wire. It was 105.5" long. I went to the part store and got a belt 104.5" long to compensate for the tensioner. I think I should have made it one inch longer, because it is too short. I think I should have got one 106.5" long.... Anyway, I didn't get the belt installed. Back to the parts store.
Here's what the serpentine path will look like: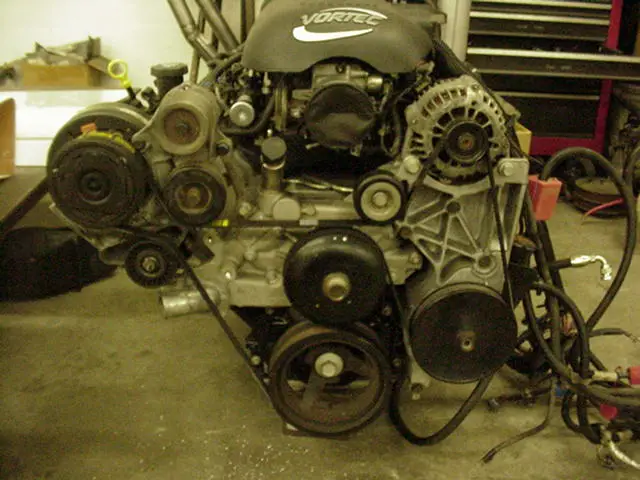 Also, I removed the fan shroud to prepare for an electric fan install. I need to find a spanner wrench to help remove the clutch fan assembly.
OK, that's all for now....