Well, My son and I got out there tonight and stripped out all of the interior. I had budgeted for replacement of most of the interior plastic pieces. But now, after ripping up the carpet, I found a lot of rust in the floor pans. I knew it had some, but it's much worse than I thought. :evil: To be fixed "right", both complete floor pans need to be replaced. This is going to cost about $460 from Sherman Associates. Plus, I'll probably pay someone to do it, because I don't know that I would want to tackle that job. Man, it seems like it's just one thing after another... OK, I'll quit whining now. crybaby.gif
Front passenger side: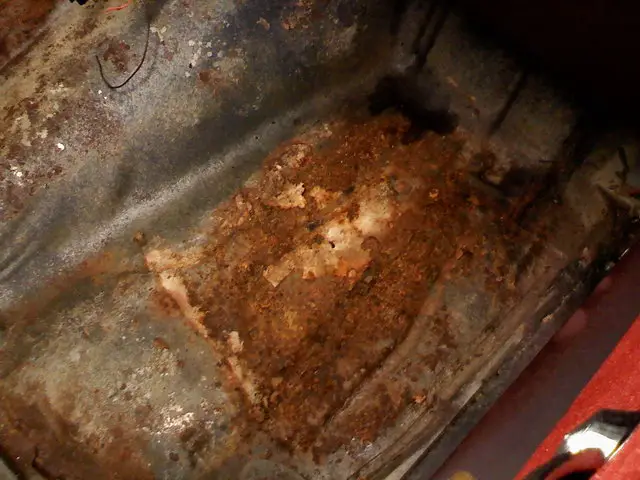 Rear passenger side, someone did a major hack job with a small "patch" :roll: :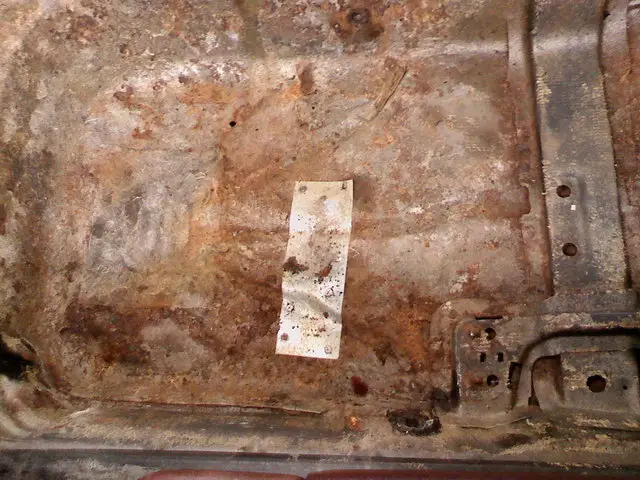 Driver's side not any better:
http://www.maliburacing.com/josh_malibu/floorboards/0109092036a_resized.jpg
Fortunately, there isn't any rust anywhere else on the car (that I can spot). I guess it had a windshield or rear window leak?
The joys of working on old cars! :lol: