Just an FYI.
I bought a pair of Speedway Motors front upper a-arms. These are chromoly tubing with aluminum cross shafts. Part number for both right and left side a-arms are 91034393-R.
IMCA rules allow the Stock Car class to use spec tubular upper control arms. The stock stamped steel arms are getting hard to find and dont have the strength of these tubular arms. These A-arms bolt to your stock mounts and accept stock ball joints. These control arms have a 1/4" thick steel...

www.speedwaymotors.com
Speedway motors a-arms have no travel stops built in like the stock a-arms, but you loose about 4.5 lbs per side (roughly 9 lbs total) with these a-arms. The weight comparison included both a-arms having ball joints already installed.
8.7 lb - Stock A-arm weight
4.2 lb - Speedway Motors A-arm part# 91034393-R weight
These cross shafts have zerk fitting to lubricate the solid bushings.
There is also a little more clearance above cross shaft versus the stock control arms which may help in header or down pipe clearance.
Here is a link with another person using them on an S10.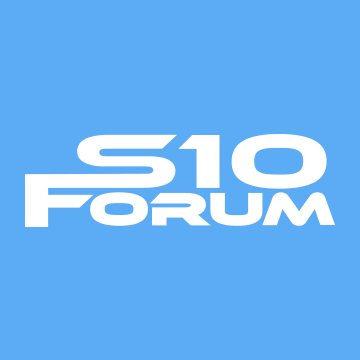 Who sells the tubular upper control arms for our trucks that are cheap and good quality? I've been searching and havent gotten very far. If I remember they were like $80-$100 for a pair.

www.s10forum.com
Last edited by a moderator: