Got my PCM and wire harness back today. I'm OK with the quality of work, but there is NO instructions whatsoever on how to connect some wires. The only documentation was wiring diagrams for the 2004 vehicle that my engine/PCM/harness came out of. ](*,) I've been told that the guy gives great tech support, so I'll be on the phone with him tomorrow. :roll: It would be much better for him and me to have included some basic wiring instructions. Guess you get what you pay for, but it was at least half price of what most others charge. Oh well, I'll give a more detailed run down on wiring connections when I actually start digging into it. For now, I've just made some basic connections, like coil packs, injectors, sensors, grounds, etc.
The battery will be relocated to the drivers side. I will need to figure out a way to mount the PCM on the driver's side wheelwell. I've got to run the looms behind each cylinder head to connect to the oxygen sensor on each side and transmission connections. I know, it looks like a total mess now, but I'll get everything cleaned up and tidy.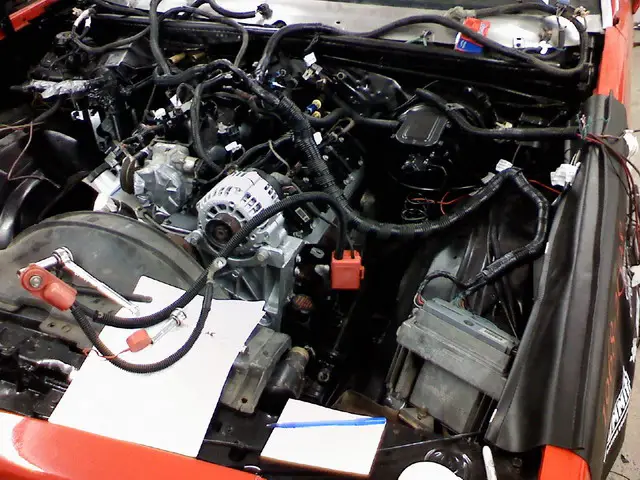 Here's the wires that are from the Malibu factory harness. They are the starter and alternator connections. I will need to figure out how to migrate this with the new harness and PCM. I plan on using the factory malibu starting circuit (obviously), but I've got to figure out how to do the alternator connections. Right now I have all the 2004 harness connections going to the alternator. But, what do I do with all the old Malibu alternator wiring? :-k Like I said, got some studying to do.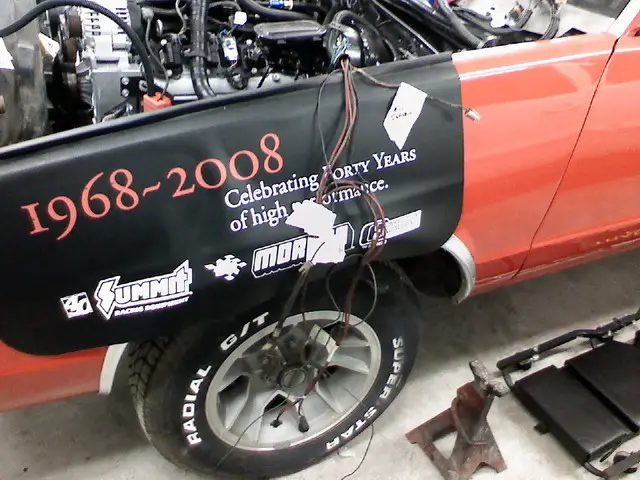 This can't be good can it?? This is the factory Malibu A/C connector. When I removed the loom, the black wire was inside the loom and not connected to anything. Is this normal? I'm guessing the compressor is grounded through the chassis? Should the black wire be connected? Gotta' look at the wiring diagrams.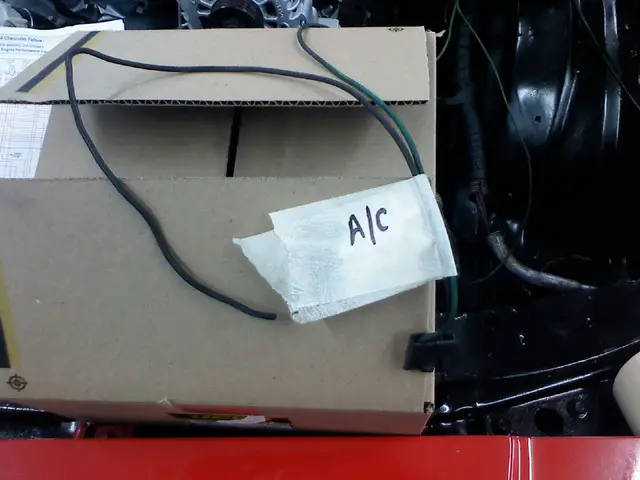 What the heck does this connect to? I'm thinking the single wire connector is for the oil pressure idiot light. The coolant idiot light connector is on the other side (driver's side). I'm not sure about the other connector. Any ideas?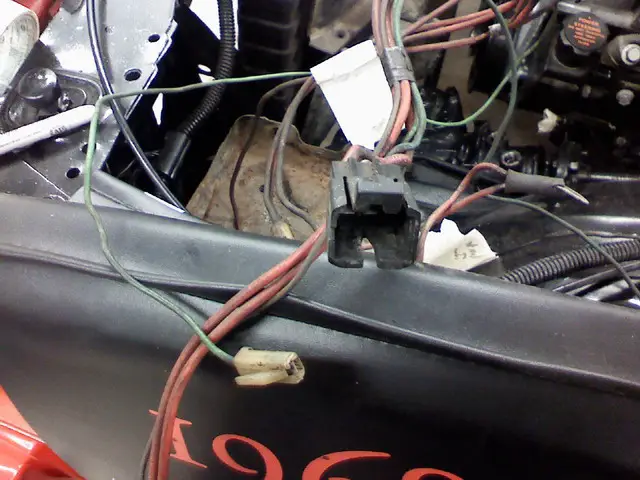 What about this connector? Not sure where it goes? It's next to the A/C stuff, but I cannot remember what (or if) it connects to.
So, I'm about to do some studying of wiring diagrams and schematics. I do this kind of stuff for a living, so I should be able to figure it out. I just hate to bring my work home.
I'll be sure to give detailed instructions on all the connections and try to document it as well as I can. Until next time.....