... has anyone tried it with a standard 4-speed shifter and some ingenuity?
I'm talking about a setup similar to this, but with the typical externally-shifted transmission (Mustang T5 shifter):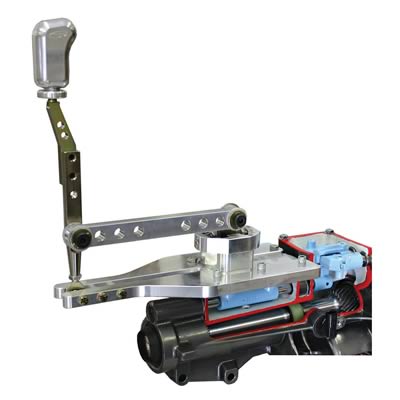 I found a decent solid modeling program, and scrapped my first idea... partially because it would take either specially-made parts, or adapting an already expensive shifter ('04+ GTO)...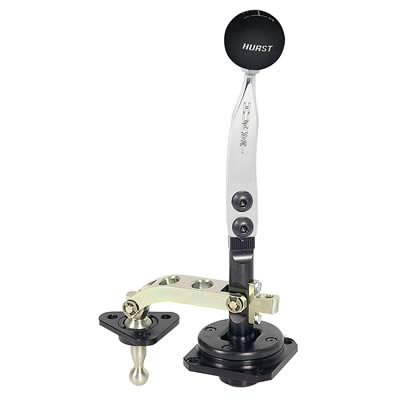 The base would simply be a piece of 1/4" steel with a mounting tab welded on. The stick itself would be a piece of round stock (1/2"? 3/4"?), threaded at the end for a 1/2" heim joint, that would be bolted to the base and act as the pivot. Partway up the stick it would be machined to slide/bolt (with a sleeve) into the end of an arm that would go to the shifter on the transmission, and be secured to the shifter itself with a sleeve/bolt (allow fore/aft movement of the shifter, and allow side-side movement without binding). By measuring the length of the original shifter stick, and the effective length of the stick arm (heim joint to where the arm is bolted, along with the heim to the shifter ball), you can calculate the arc length (distance required to shift). I've seen one car with this 'remote' style setup before, but it was a top-load style shifter... I can't remember if I saw it in an article or in person at a show.