I finally got my new rear axle assembly installed today. Here's what I did:
1. got an old salvage G body axle housing for free
2. cleaned and painted it
3. got a posi carrier out of 3rd gen camaro... it was the 2 series carrer. This was left over from my IROC i had in college.
4. got a 3.42:1 ring and pinion off ebay for $30
5. bought a spacer to make the 3 series gear work in the 2 series carrier.
6. got all new bearings and seals and set up the ring and pinion in the G body housing.
7. replaced all brake harware, lines, shoes, and wheel cylinders.
8. got my aluminum drums from the IROC polished.
9. Sphon upper control arms.
10. replaced the upper carrier bushings for the upper control arms. and all four lower control arm bushings; with new shocks.
The end result is an essentially "new" hub to hub bolt in housing for the wagon. My Dad helped with the swap. We took out the lower control arms first off the car. While I did the rest of the disassembly, my Dad boxed the lowers and pressed in the new bushings.
This first pic is the original 2.41 housing: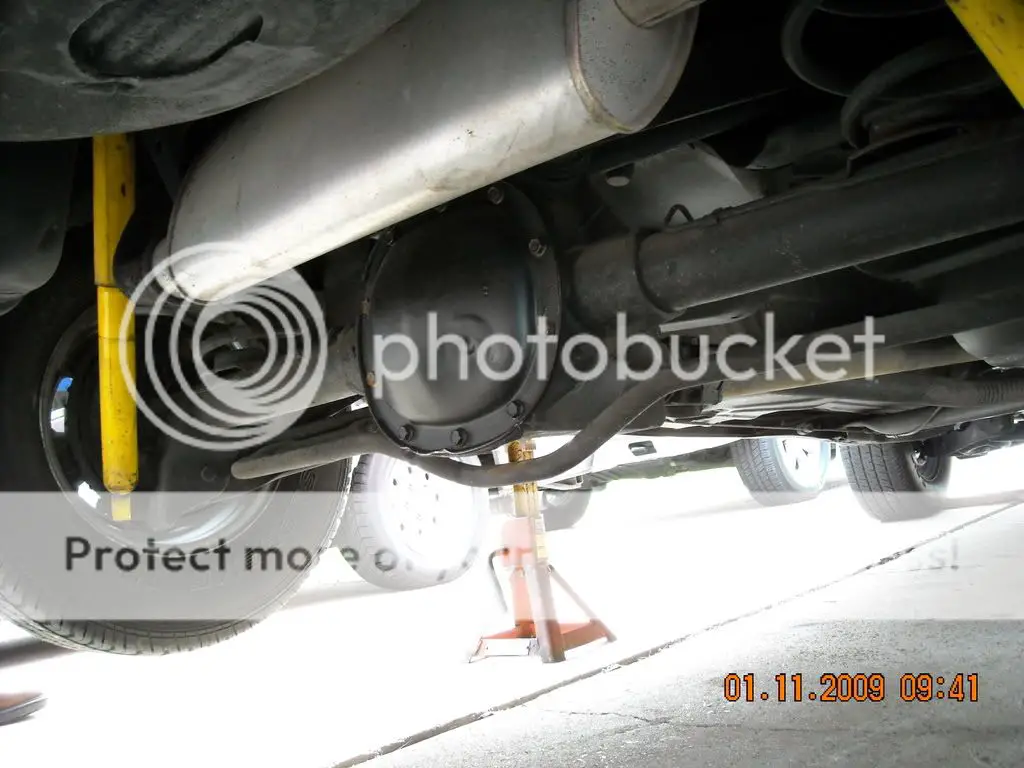 The original 2.41 housing from the front of the car:
Here is the refurbished 3.42 posi housing installed. New shocks, arp studs on the dif cover, new brake lines and polished aluminum drums: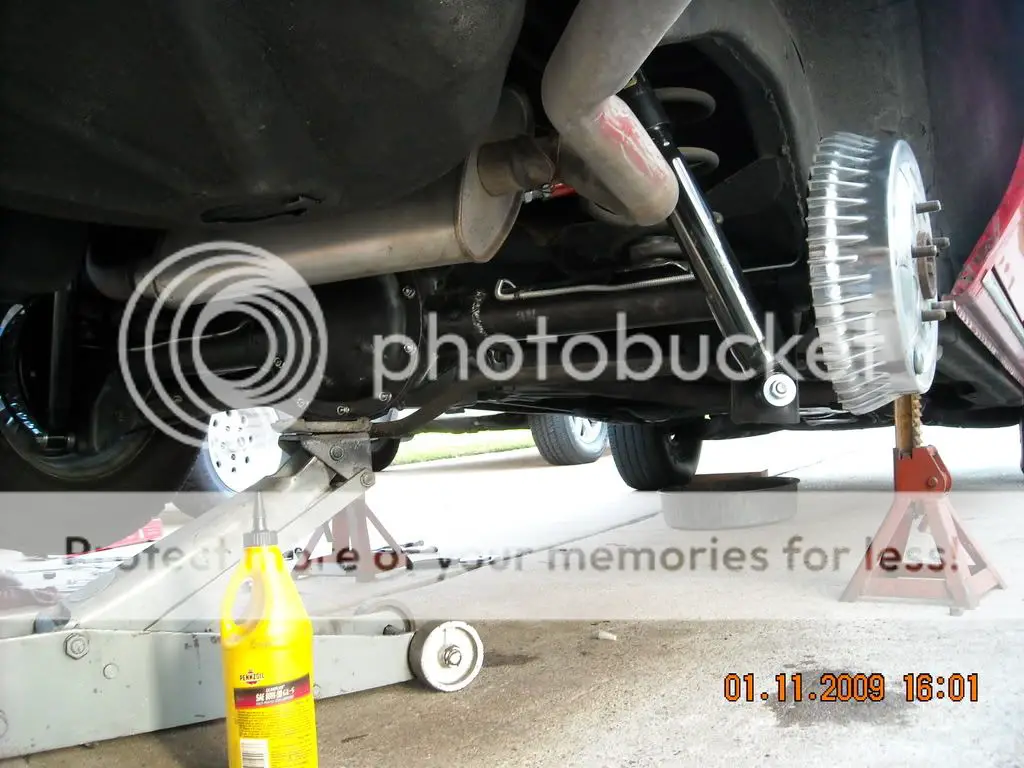 ... and the 3.42 housing from the front of the car with the sphons installed: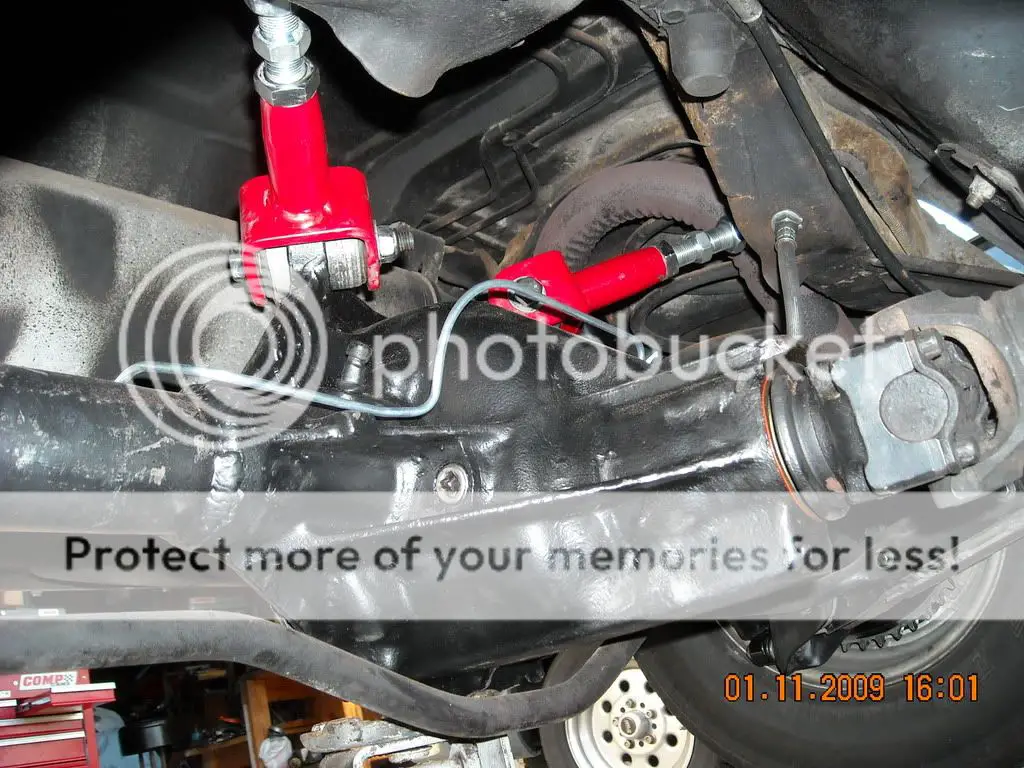 After bleeding the brakes and a spin around the block I must say the 3.42 makes the stock 305 really responsive when compared to the 2.41 gear. WOW it is sooo much easier to leave a stop sign or stop light. Did you notice my original GM single exhaust!
Next weekend a trip to the track to see how much the 3.42:1 gear shaved off the original 18.40 @74mph (totally stock 305/th350/2.41:1 gear). I think the next upgrade will be headers and duals.
I'm going to be making a brake post in the brake forum becaue i think my master cylinder bit the dust when we were bleeding the brakes. I'd like to hear your opinions. Fire away if you have any questions. i'd love to help if i can.