Power Steering Summary
Because I used the transmission crossmember as the reference point to mount the engine, this caused the power steering pulley to be too close to the steering box. The factory 4.8L power steering pulley is very large. I found a pulley from a mid 90's S-10 that I used. Sorry, I don't have specific part numbers.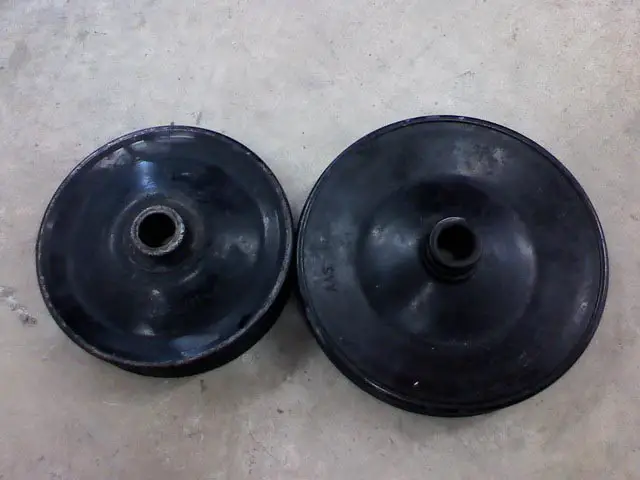 This shows the difference is size of the 4.8L pulley and the S-10 pulley I used.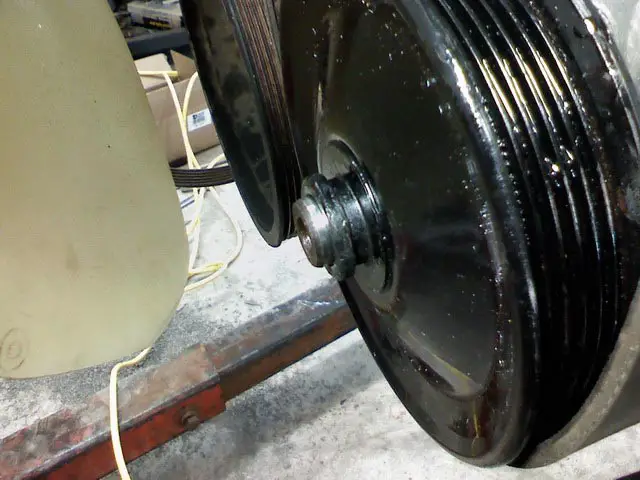 In order for the pulley align correctly with other pulleys, it had to be pressed on further on the power steering pump shaft than the factory 4.8L pulley. Notice the power steering pump shaft sticking out the end.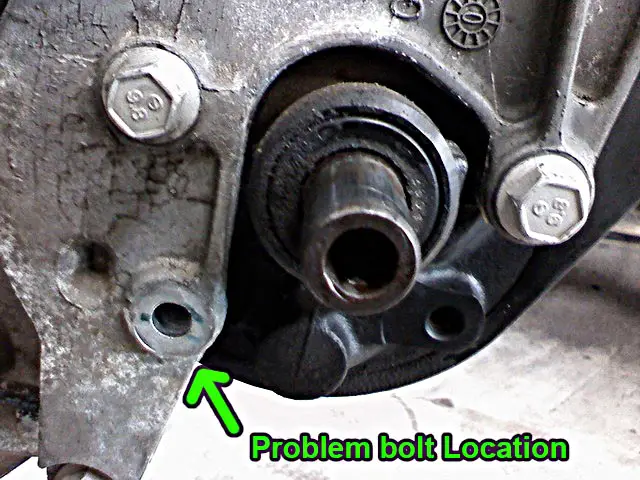 Because the pulley had to be pressed on deeper, it cause a clearance issue between the pulley and one of the bolts behind the pulley.
I grinded down this bolt to clear the pulley. It has enough material on it that I should be able to remove the bolt if the pump needs replacing.
Here you can see the clearance now available with the smaller S-10 pulley.
I was able to use the factory Malibu power steering hoses assemblies with the new setup. I did "tweak" the steel line portion of the hoses, but nothing major.